Meet the O'Neills
---
Here's the story of how O'Neills Dry Cure Bacon Co. came to be…… In 2005 I was inspired to start my own dry curing bacon business. One morning I was frying up normal rashers for breakfast and when I went back to the pan I felt like shouting 'who took my rashers?'

They had shrunk to about half their original size and I thought half the households in Ireland must be similarly frustrated. I had worked in the bacon business for over 13 years and realised that there was an opportunity for a more natural, traditional range of Irish bacon products. There was a growing trend towards natural foods and consumers were becoming more interested in the ingredients, source, quality and taste of their food. So I decided to start my own dry curing bacon business.
Our award winning bacon is made with Irish Pork and is cured by hand in the traditional way using our unique family recipe with natural sea salt. We have 30% less salt than average and as we don't add water, no phosphates are needed. Starting out at the farmers markets the business has grown year on year. Our products are now available in some of the finest food stores in Ireland and the best hotels and restaurants. We produce our full product range of Irish Dry Cured Bacon products in Enniscorthy, Wexford.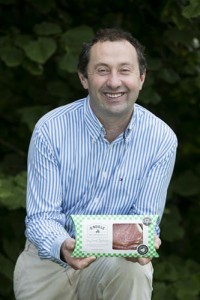 Our Dry Curing Process
Dry Curing is the oldest method of curing bacon.  It involves hand rubbing a traditional family dry cure mix of sea salt and sugar into every piece of meat (we use Irish Pork).  The meat is then allowed to cure naturally for up to 3 weeks. During this time the meat is turned regularly and the cure is reapplied.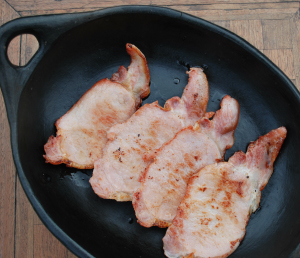 The result is a delicious dry cured bacon product that is higher in taste and lower in salt.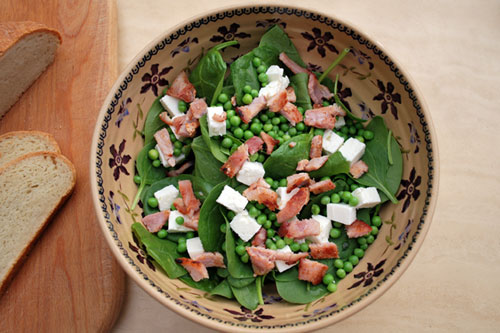 Why dry cured?
As there is no added water, dry cured rashers won't shrink on the pan! You will no longer have the urge to shout 'Who took my rashers?'  when you look at your cooked rashers.
20% to 30% more meat per kg with dry cured bacon than wet cured alternatives as no water is added.
No phosphates are added, phosphates are used in conventional bacon to hold the added water in.
O'Neills Dry Cured Bacon has 30% less salt than average.