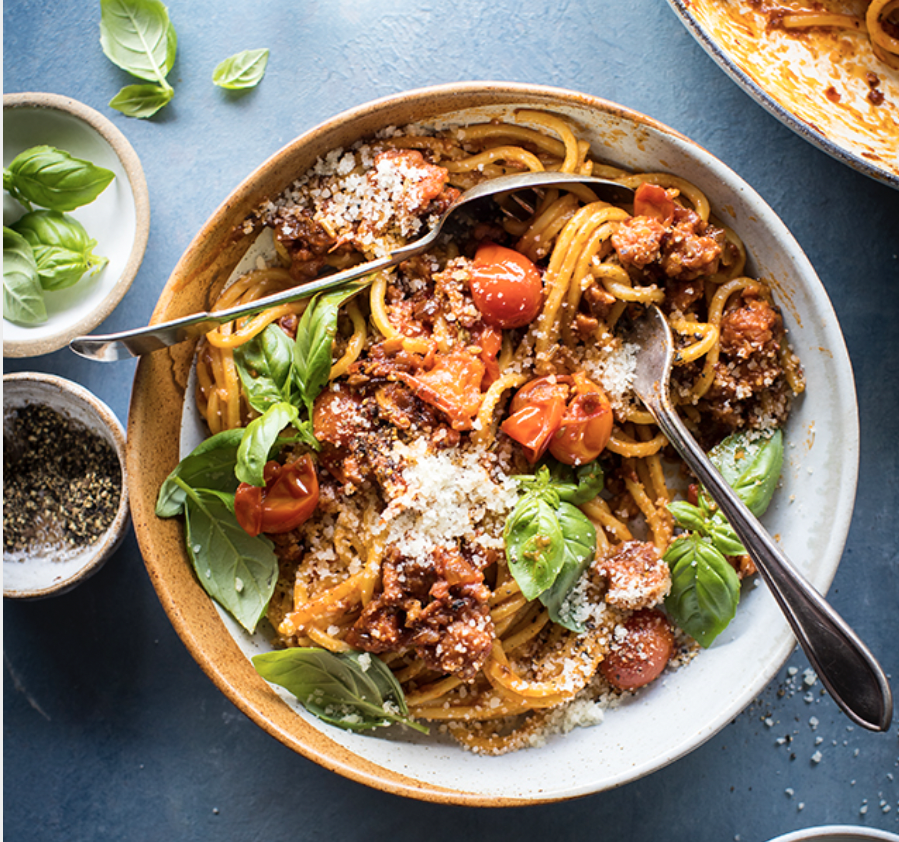 Donal Skehan's Spicy Pantry Pasta
Prep time: 10 minutes
Cook time: 20 minutes
Yield: Serves 4-6
1 x 400g tin plum tomatoes
454g of O'Neills 100% Irish Pork Sausages
1 garlic clove, finely chopped
2 tbsp olive oil
1 tsp fennel seeds
1 tsp chilli flakes
450g spaghetti
1 tsp dried oregano
1 cup grated parmesan to serve
Salt and black pepper to taste
Put a large pot of salted water on to boil (1 Tbsp salt for every 2 quarts of water.)
Heat the oil in a large heavy based sauté pan and add your sausage meat, break up until you have rough chunks of sausage meat. Cook this for 6-7 minutes.
Add the garlic along with the oregano, chilli flakes and fennel seeds before stirring through the tomatoes. Simmer for 10-15 minutes over a low heat until reduced a little. Season to taste.
Meanwhile, add the pasta to the boiling water and cook as per instructions. Drain and add to the sausage pasta sauce and top with parmesan cheese and enjoy!