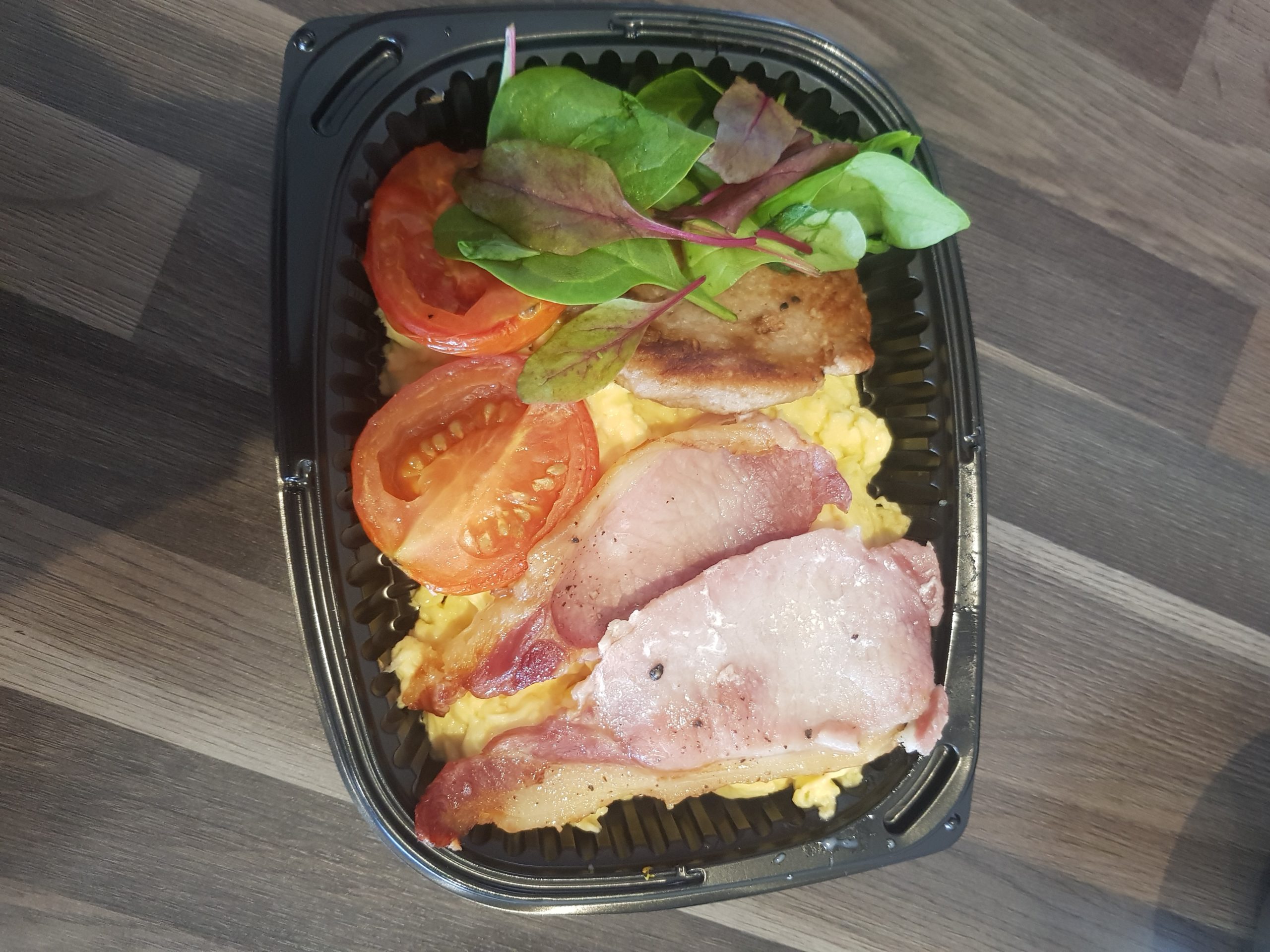 Gym Trition Whole Food Breakfast
The following recipe is the Gym Trition Whole Food Breakfast. Light and fluffy free-range scrambled eggs are served with slow roast plum tomatoes and finished with our Dry Cure Bacon. A really tasty dish that will set you up for the day!
2 Free Range Eggs – whisked and seasoned
1 Plum Tomato
Sprig Fresh Thyme
Olive Oil
2 Slices of O'Neills Dry Cure Bacon
Pork Patty (optional)
Heat oven to 160C/140C fan/gas 3. Put the tomatoes on a baking sheet with the thyme, drizzle over olive oil, add some cracked black pepper and roast for 2 hrs. Remove and set aside to cool.
Whisk the eggs and season. Scramble on a low heat until creamy and season to taste.
Grill the O'Neills Dry Cure Bacon until crisp and assemble the dish.
You can add a homemade pork patty to increase the protein content. Sit down and enjoy!