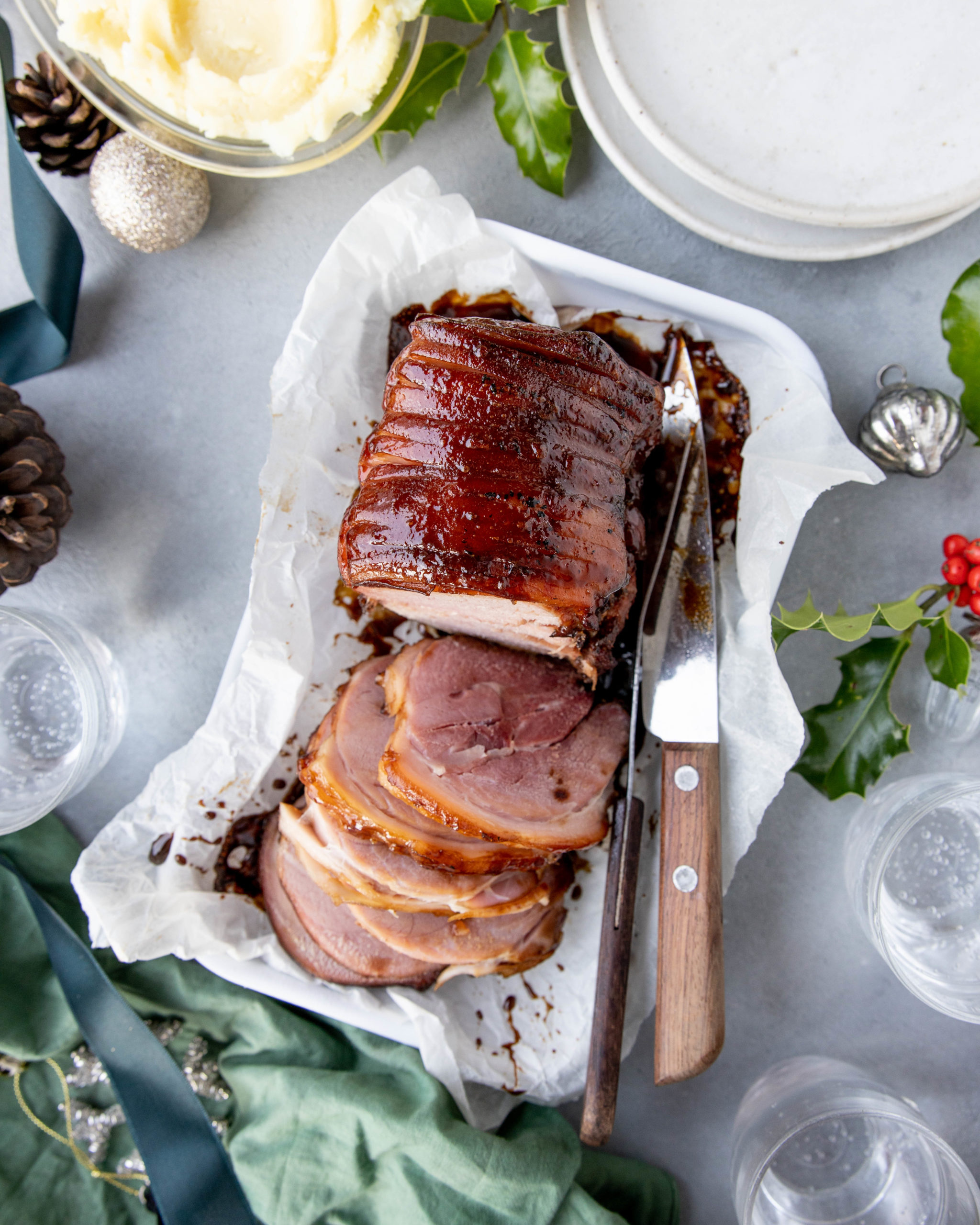 O'Neills Cola Ham Fillet with Sticky Treacle Glaze
This recipe is a great way to prepare our Ham Fillet – enjoy on it's own, as part of your Christmas dinner or added to risottos, quiches or pasta dishes. If you find yourself stuck for time, our friends in Wexford Home Preserves have a great glaze which is the perfect little luxurious cheat.
Equipment: roasting tray, heavy based saucepan.
Serves: 4
For the Ham Fillet
2kg O'Neills Ham Fillet
2.5 litres cola
1 carrot, roughly chopped
1 onion, roughly chopped
2 celery sticks, roughly chopped
1 cinnamon stick
2 star anise
2 bay leaves
For the glaze:
2 tbsp treacle
2 tbsp light brown sugar
1 tbsp dijon mustard
Sea salt and freshly ground black pepper
Place the O'Neills Ham Fillet in a large heavy based saucepan and cover with the cola. Add the carrot, onion, celery, cinnamon stick, star anise and bay leaves. Bring to the boil, reduce the heat and simmer for 2 hours until tender.
Lift the ham into a roasting tin, then cut away the skin leaving behind an even layer of fat. Score the fat all over in to create thin strips. Gently pour over the glaze to cover the entire piece.
Bake in the preheated oven for 20-25 minutes, spooning back over the sauce occasionally throughout until the fat is crispy and ham is well coated in the glaze. Serve to the table with your favourite roast vegetables, mashed potato and gravy or use as part of other dishes.