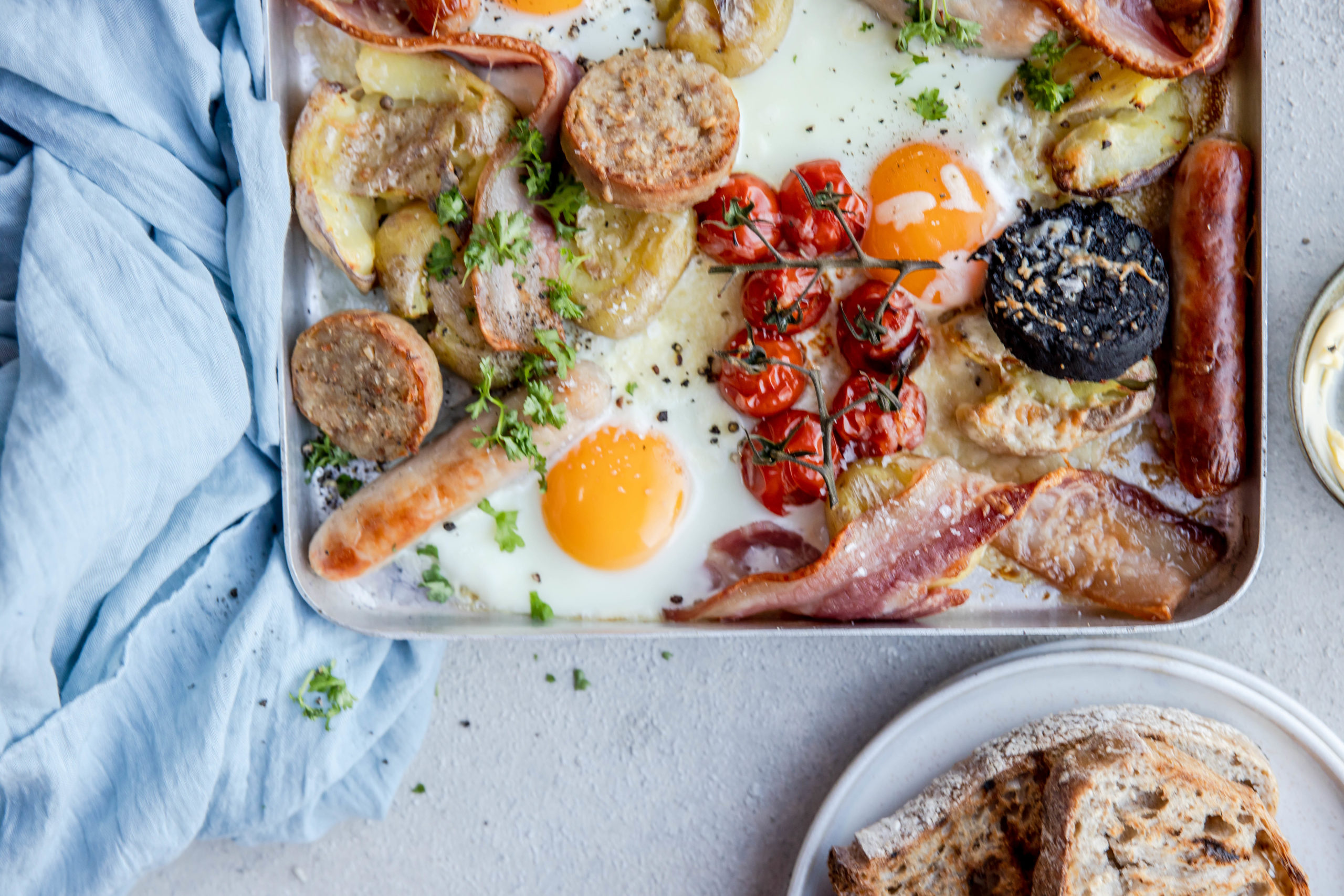 O'Neills Full Irish Tray Bake
This tray bake is perfect for feeding a crowd. You can add or take out bits as you please and smashing the potatoes a little will help them become crispy and golden, the salt helps with this too.
Equipment: roasting tray
Cook time: 25 minutes
Serves: 4
500g baby potatoes, cooked
4 O'Neills Sausages
100g O'Neills Black Pudding, sliced
100g White Pudding, sliced
4 slices O'Neills Dry Cured Streaky Rashers
125g cherry tomatoes on the vine
4 free range eggs
50g mature cheddar
4 slices sourdough, to serve
Sea salt and freshly ground black pepper
Preheat the oven to 180°C/350°F/Gas Mark 4.
Place the potatoes on the tray, gently smash with the back of a spoon and add to the roasting tray along with the sausages and pudding. Drizzle with oil and salt. Cook for 15 minutes turning halfway through.
Next, add the O'Neills Dry Cure Streaky Rashers and tomatoes to the tray and return to the oven for 10 minutes.
Make 4 gaps and crack an egg into each. Sprinkle over the cheese and return to the oven and bake for 5 mins or until the egg white is set but the yolks are still runny.
Bring to the table and serve immediately with sourdough toast, delish!