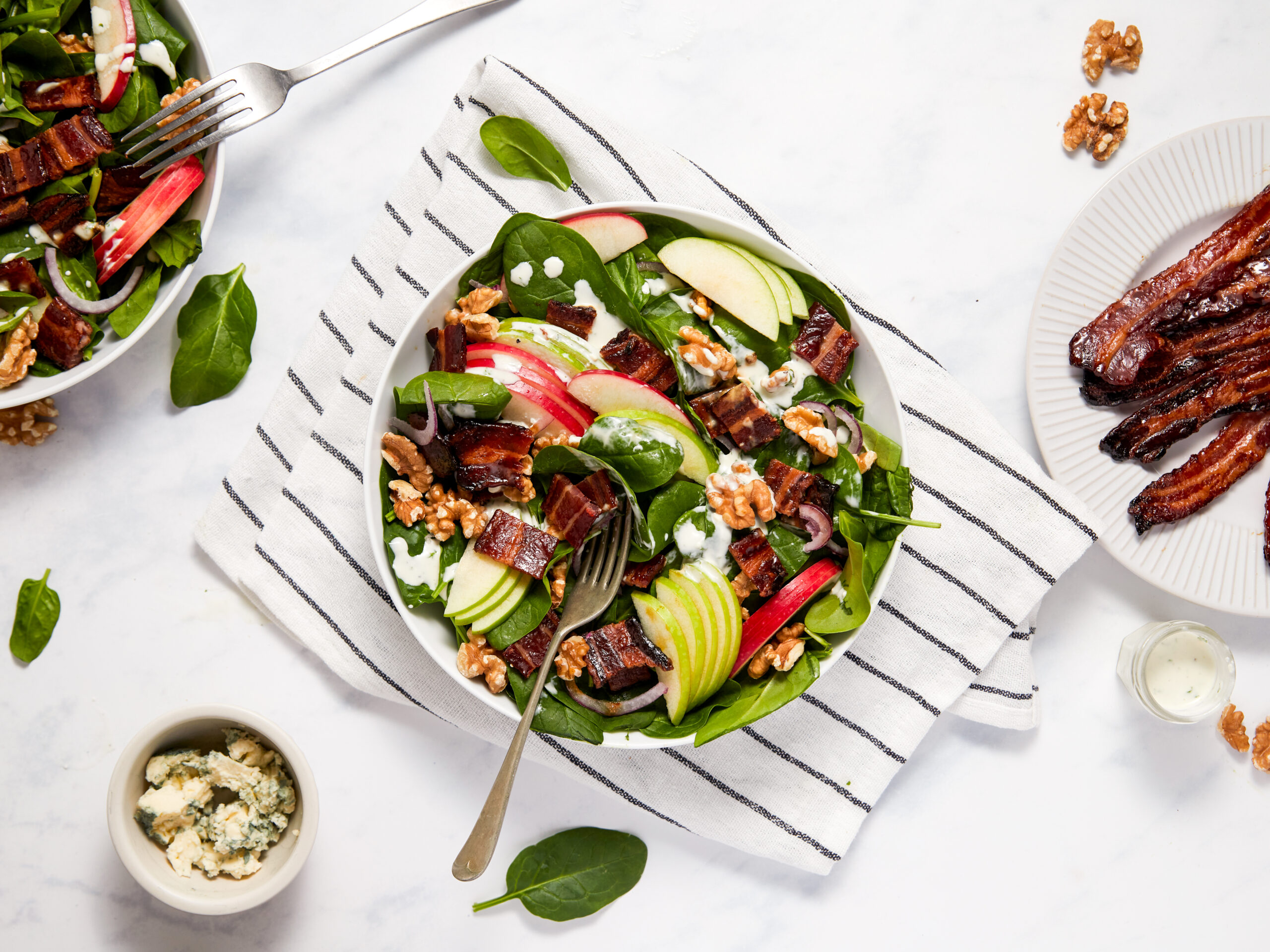 NEW Maple Streaky Bacon with Spinach Salad & Blue Cheese Dressing
Prep time: 10 minutes
Cook time: 50 minutes (includes cooking of bacon)
Yield: Serves 2
4 Slices of O'Neills Maple Streaky Bacon, cooked & chopped
150g Spinach
30g Walnuts
1⁄2 Red onion (thinly sliced)
1 Red apple
1 Green apple
Dressing
15g Blue cheese
20g Sour cream
20g Mayonnaise
1 tbsp Lemon juice
1⁄2 tsp garlic granules
Salt and pepper
Prepare the bacon as per the instructions on the package.
Mix all ingredients for the dressing and place in the fridge (refrigerate for 2 hours or overnight for the flavours to come together)
Wash the spinach and slice the apples and onion into thin slices.
Split the spinach between two bowls, top with the red and green apples, onion, walnuts and chopped O'Neills Maple Streaky Bacon.
Finish by drizzling with the blue cheese dressing.