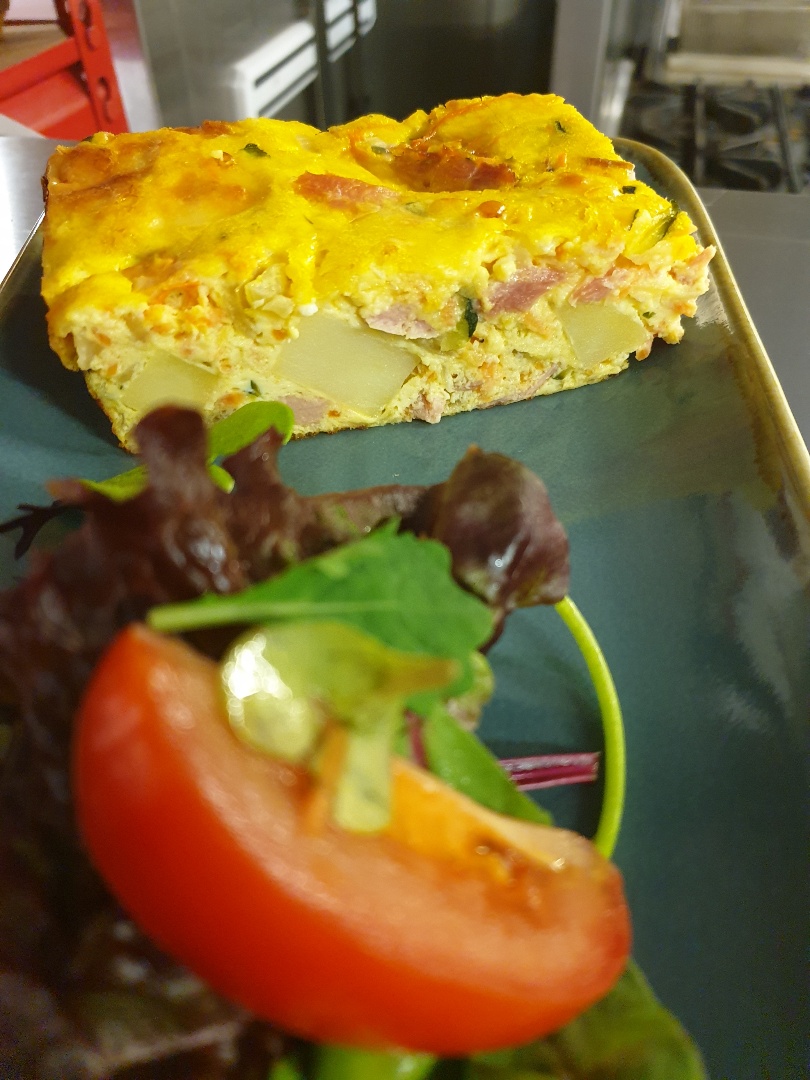 Sugar & Spice Ham & Vegetable Frittata
This is very popular in Sugar and Spice Bunclody and is on the lunch menu most weeks.
8 large eggs
Splash of cream
1 medium onion (diced)
1 large carrot (grated)
1 large courgette (grated)
1 red pepper (diced)
2 medium potatoes (cooked)
50g parmesan
2 tablespoon olive oil
150g O'Neills Dry Cure Ham (cooked)
Salt and white pepper
Cook the potatoes and let cool. Cut them into cubes.
Saute the onion in olive oil for 5 mins. Add the carrot, courgette and pepper and set aside.
Whisk together the eggs and cream.
Prepare an 8 inch circle or square ovenproof dish. Cover with greaseproof paper.
Add all the vegetables to dish along with the ham spreading evenly. Give eggs and cream one last whisk and pour over the veg and ham. You might need to use a spoon to stir the veg and ham evenly around dish.
Pop in a 220° C oven for around 20-25 mins.
Remove from oven and let cool slightly. Serve with a leafy green salad and enjoy!